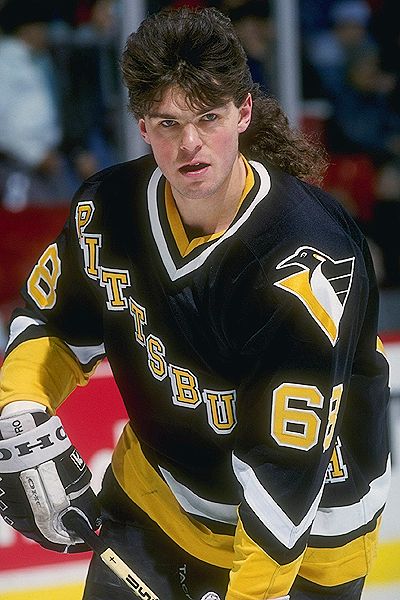 There's this legend that's been flying around Islanders Country for almost two decades. Recently it has been brought up everytime the discussion turns to "tank or not to tank" to try and prove a point. It doesn't work. The myth goes like this:

 

Uwe Krupp scores a goal for Buffalo over Pittsburgh on the last night of the regular season in 1989-90. The Islanders make the playoffs, so they get the sixth pick in the draft. The Penguins, with the fifth pick, draft Jaromir Jagr. The Islanders - who, because as the legend states miss out on drafting the future Hall of Famer because of Krupp's goal - select Scott Scissons sixth.

 

Horse-hockey.

 

Here's the problem: the Country assumes the Islanders would have drafted Jaromir Jagr fifth after Owen Nolan (Quebec), Petr Nedved (Vancouver), Keith Primeau (Detroit) and Mike Ricci (Philadelphia) came off the board with picks 1-4.

 

That is an assumption I would not make. I was at the draft that year. With their most recent first round picks, the Islanders had drafted Dave Chyzowski from Kamloops in 1989, Kevin Cheveldayoff from Brandon in 1988 and Dean Chynoweth out of Medicine Hat in 1987. The Islanders' scouts at the time loved their Western Leaguers. I mean, their Saskatchewan-based head scout, the dearly departed Gerry Ehman, was nicknamed "Tex" for heaven's sake.

 
Scott Scissons, who played two games in the NHL, was from Saskatoon. Twenty years later, I'm here to tell you the Islanders would have taken Scissons over Jagr in 1990 even if Uwe never scored and they had the fifth pick.
Or you can consider what a prominent member of the Islanders' scouting staff told me at the draft table in 1991 after they selected a dipsy-doodlin' scorer from Europe early in the second round. "Kinda early for a Czech-o-slo-va-ki-an, don't ya think, kid"?
The draft pick was Zigmund Palffy.
Comments.