Mets GM Brodie Van Wagenen said Tuesday at Citi Field that it would take a "very special circumstance" to trade Noah Syndergaard.
The Mets have reportedly been listening to trade proposals for Syndergaard since the GM Meetings in early November.
"Syndergaard is critical to what we're trying to do now," Van Wagenen explained. "It would have to be very special circumstances for us to even consider moving him."
Mets COO Jeff Wilpon added that Syndergaard is an important part of the current team.
"Unless Brodie gets what he feels is more than fair, I don't think he is going to make a deal or pull the trigger on that," Wilpon concluded.
---
---
It's hard to take the above quotes as being fact. They could be fact, but they could also be a way to cover up having used Syndergaard as nothing more than a way to open doors and get rival executives on the phone to discuss other potential trades. And, if that's not what was happening, if the Mets were genuine in talks about Syndergaard, the fact that he has yet to be dealt would justify hitting the airwaves to tell everyone in one shot that -- so far -- no one is meeting their demands so much so it now makes more sense to keep than trade him.
Nevertheless, according to sources with other teams, I've been told that to move Syndergaard the Mets would need to get back an everyday, already-productive, position player making little money and under team control for multiple season. Also, they'd want at least one Top 100 prospect, maybe two, and probably a third, high-ceiling prospect to round out the deal.
The Padres, Rays, Rockies, Giants and Brewers are among the reported teams in contact with the Mets regarding Syndergaard. In addition, there are at least six other teams in the market for a front-end pitcher, so it stands to reason they too have have checked in on Syndergaard, who is under team control through 2021.
The way it stands, Van Wagenen's rotation is set to again be Jacob deGrom, Syndergaard, Zack Wheeler, Steven Matz and, ugh, Jason Vargas.
I've heard from people close to the Mets that Van Wagenen would love to begin next season by replacing Vargas with either Corey Kluber or Trevor Bauer, both of whom were students of Mickey Callaway when he was pitching coach in Cleveland. And, with all due respect to the Nationals, a front three of deGrom, Syndergaard and Kluber or Bauer would easily be the best in baseball. And, frankly, when followed by Matz and Wheeler, Callaway's staff could consider themselves the best overall rotation, as well.
It's also worth noting the Mets still have Seth Lugo and Robert Gsellman. Callaway, who is a self-proclaimed fan of both pitchers, has repeatedly said he prefers to have them remain in relief because they can be used in a multitude of roles. However, he's also noted each can be called upon for spot starts or if needed in the rotation full time.
---
---
That said, if a team wants Syndergaard, based on what I laid out as an acceptable framework, and given comments made Tuesday by Van Wagenen and Wilpon, there are only a handful of teams capable of overwhelming the Mets in a way that they might consider a trade.
If rumors are true and the Padres are unwilling to put the game's top prospect, Fernando Tatis Jr., on the table, then, despite their obvious interest, Van Wagenen should no longer answer calls from San Diego area codes.
Similarly, the Astros have said Kyle Tucker is off limits, which is what the Rockies have been saying for two years about Brendan Rodgers, both of whom are Top 30 overall prospects and guys the Mets could justify accepting in a deal for Syndergaard. Outside of Tatis, Tucker and Rodgers, the other interested teams mostly have pitchers as their top prospects and the Mets are far more in need of position players than more arms. Therefore, it's difficult to see how any team other than the above three are capable of discussing a deal based on prospects. Otherwise, the trade elevates to more of a one-for-one type swap...
Insiders surveyed believe Syndergaard will earn roughly $30 million and produce a total of at least 10 WAR the next three seasons, at which point he'll become a free agent.
If that's the case, and if he's not going to be traded for prospects, it'll cost a similarly affordable, similarly productive position player. For instance, Van Wagenen should want the Astros to offer up George Springer or Carlos Correa, both of whom could justify a one-for-one swap. Similarly, the Braves would need to agree to move Ronald Acuna or Ozzie Albies.
---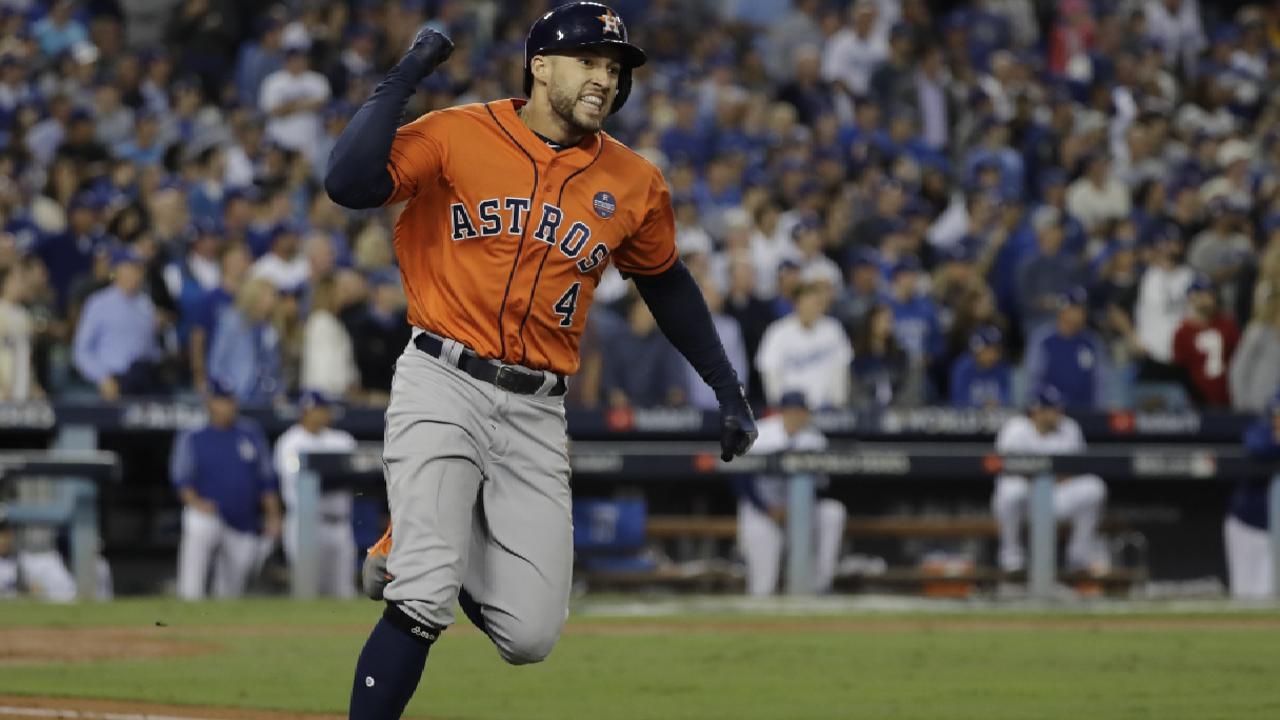 ---
In late October, ESPN's Buster Olney reported the Cubs were open to trading Kris Bryant, who should also be considered worthy of a one-for-one deal. The Rockies are interested in Syndergaard, so Van Wagenen should be enticed by Nolan Arenado, who, though he's a free agent after next season, is also the best third baseman in baseball.
What would I do?
Last month, I answered this question by saying the Mets should swap Syndergaard for Bryant. However, now that Van Wagenen has traded Jay Bruce, Anthony Swarzak and prospects for infielder Robinson Cano and closer Edwin Diaz, there is no longer a need for a highly productive third baseman.
At this point, I'm hoping Jeff McNeil gets moved to third base, while occasionally splitting time at second with Cano, who would fill in at first base in advance of the Peter Alonso era.
In that world, I'm keeping Syndergaard, even if offered one of the above everyday position players by the Rockies, Astros, Cubs or anyone. else.
Instead, I'd consider using Brandon Nimmo and prospect Andres Gimenez to acquire Kluber, because a Kluber-deGrom-Syndergaard combination is a trifecta that cannot be ignored. And, if the Mets really want to get wild, since trading Nimmo creates a void in the outfield, signing Bryce Harper and a defense-first catcher would complete the best offseason in Queens since Omar Minaya's revolutionary winter in 2005.
The point is, while all of the above may seem wild and out of reach, Van Wagenen and Wilpon clearly have big, high-impact ideas, which is all the evidence needed to believe they're being truthful when saying it'll take a big, impact return to get Thor.
---
---
Matthew Cerrone (Facebook | Twitter | Instagram | Contact) is lead writer of MetsBlog.com, which he created in 2003. He also hosts the MetsBlog Podcast, which you can subscribe to here. His new book, The New York Mets Fans' Bucket List, details 44 things every Mets fan should experience during their lifetime. To check it out, click here!